On 26 May, an event was held in the auditorium of the Hospital Universitario Dexeus to welcome the new resident doctors (MIR). At the same event, a Diploma was awarded to the MIRs completing their training this year.
The doctors completing their speciality in gynaecology and obstetrics at our hospital are Dr Claudia Montero Carreras, Dr Maria Pellisé Tintoré and Dr. Manuel Sánchez Prieto.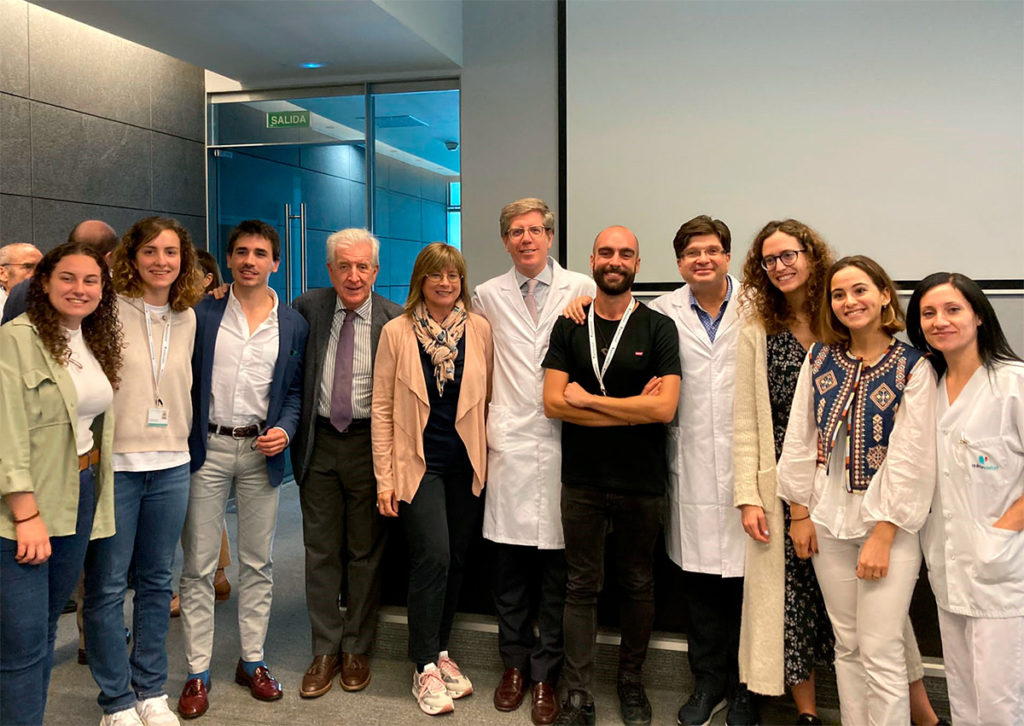 The new resident doctors who will be studying the speciality of Obstetrics and Gynaecology are doctors Roberto Pino, Patricia Díaz and Laura Ribot.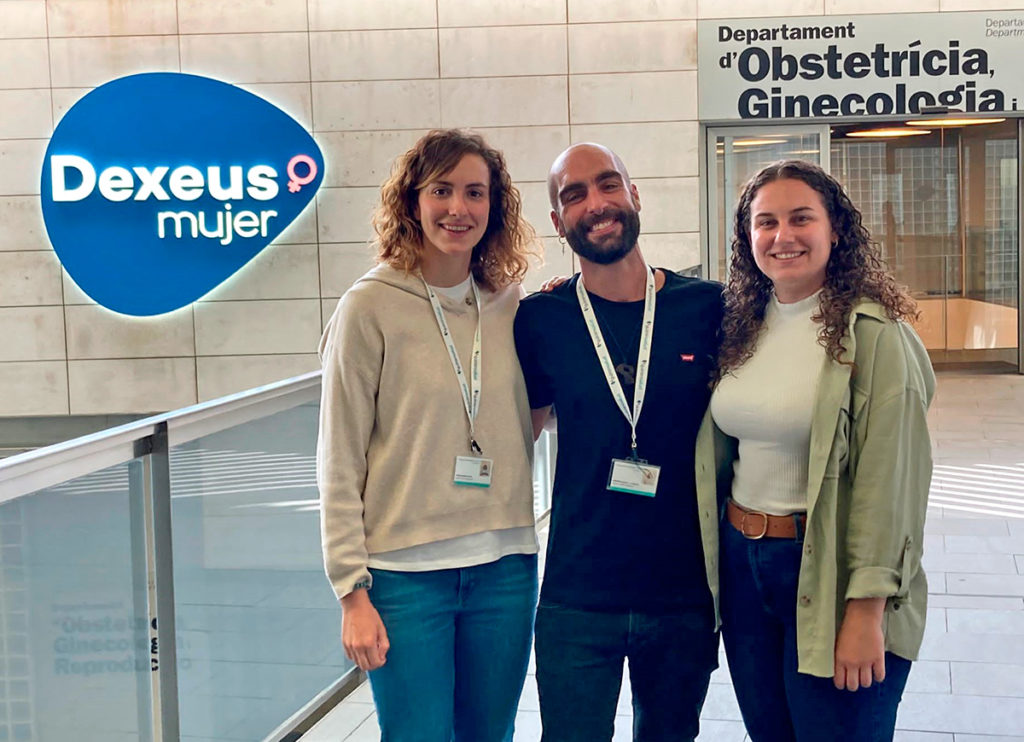 The other MIRs joining this year are Dr María Martínez Morales (Anaesthesiology and Reanimation) and Dr Hugo Stevens Rojas (Orthopaedic Surgery and Traumatology).
During the day, the Teaching Committee Awards were presented. The winners were cytotechnician Miriam Castella for her paper "Metástasi axil·lar d'adenocarcinoma serós d'alt grau ovàric", in the National Journal category, and Laura Abella, 5-year resident in Anaesthesiology, for "Maternal Blood Levels in Gestacional Diabetes 2 Mellitus are Birthweight, Gender and Delivery Mode 3 Dependent" in the International Journal category.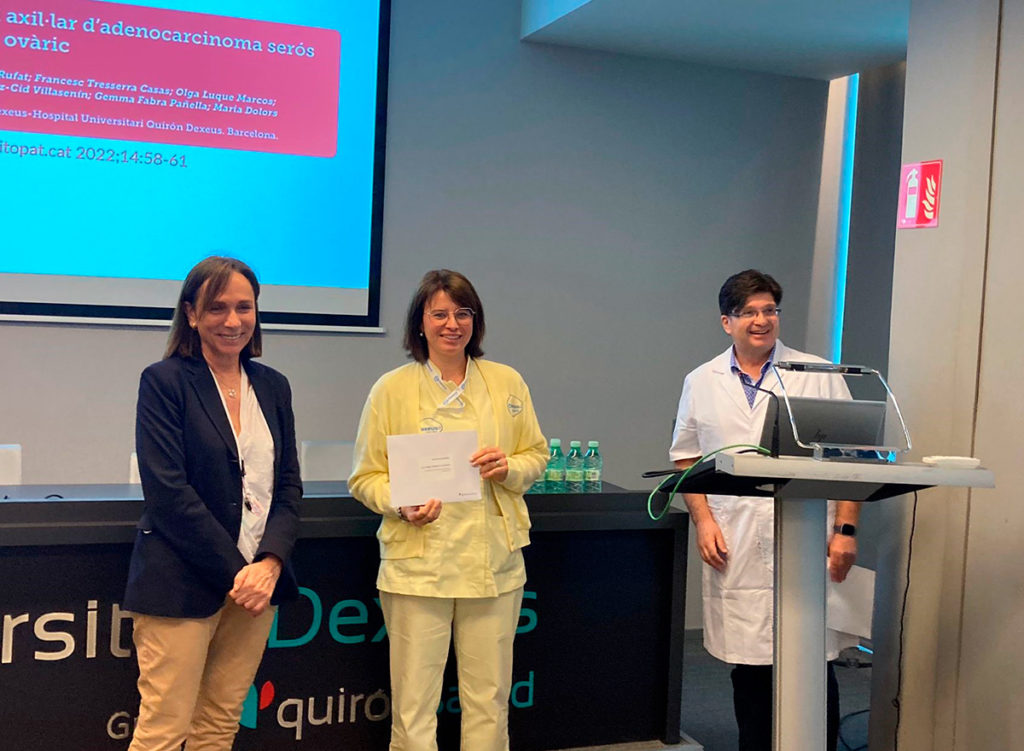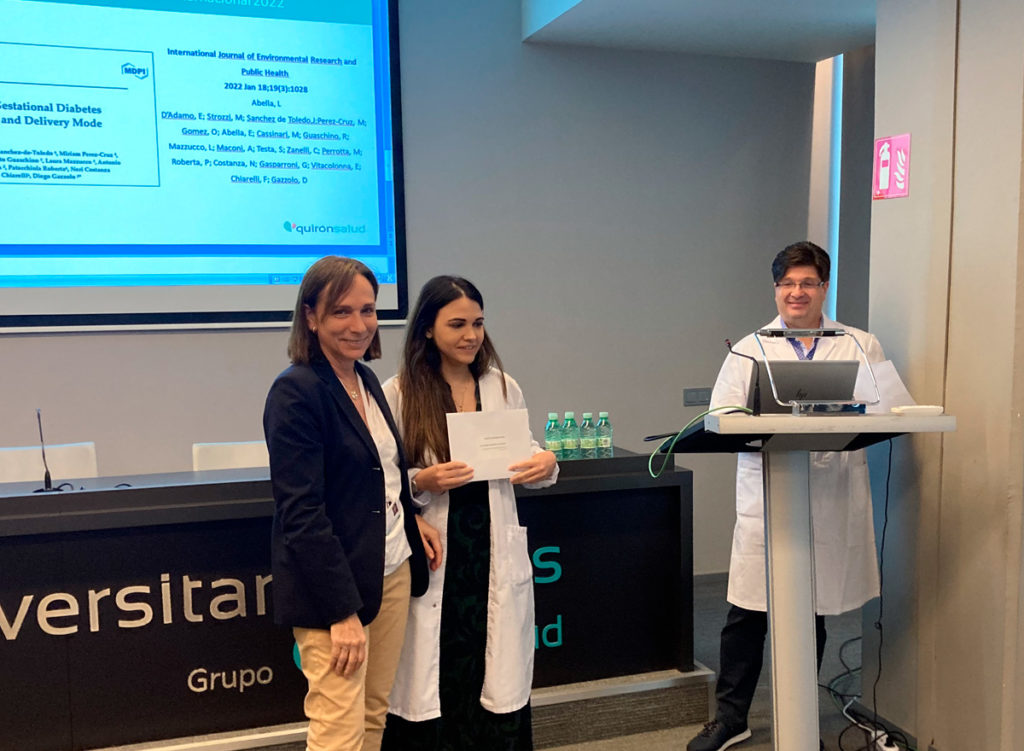 The event was attended by Dr Núria Solé on behalf of the Management of the Hospital Universitario Dexeus of the Quironsalud Group, as well as members of the management team of Dexeus Mujer.
It was opened by Dr Rosa Borràs, president of the Teaching Commission and Head of Studies, and closed by Dr Vicente Molina, who gave the keynote lecture: "Being a doctor today".